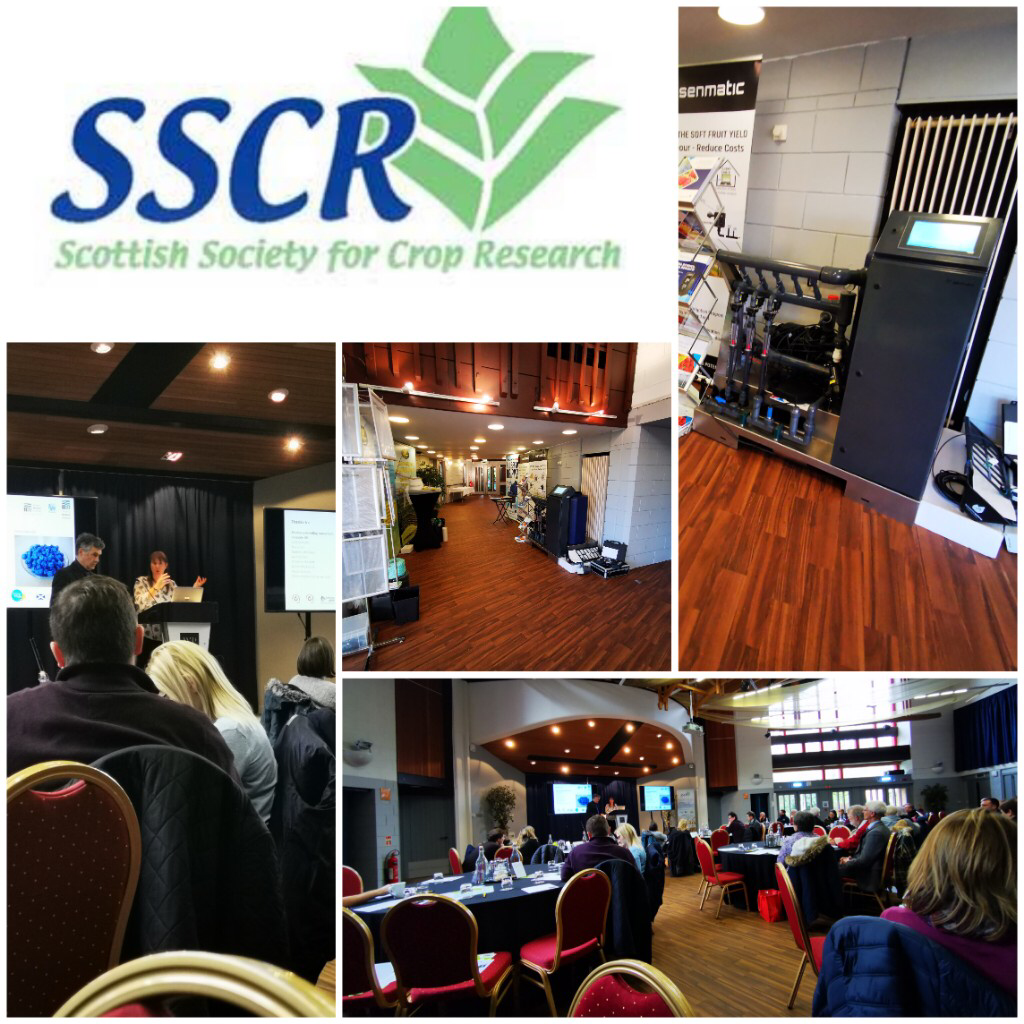 Senmatic took part in the joint Soft Fruit Winter Meeting And Information Day organised by Scottish Society for Crop Research (SSCR) and Bulrush Horticulture Ltd at the West Park Conference Centre, Perth Road, Dundee on 13th February 2020.
The day was open to anyone in the soft fruit industry and many key people in the industry attended.
The day was full of interesting subjects and we should like to thank the presenters and the organisers for that. Scottish soft fruit growing is, like many areas of the UK in this industry, on the cusp of some radical changes and this is why we felt the Senmatic mixer unit with SiiP would be well received.
Our technical team said hello to quite a number of growers and advisers, eager to understand how the automated SiiP system could add value to their growing systems. It's frankly a combination of labour saving combined with growing better fruit. This is not a new concept, far from it, but the new decoder SiiP system is totally new and opens 'glasshouse technology to the field'.
It was a good event and we enjoyed having the opportunity to meet old and new costumers.