Innovative Technology from the World's Leading Manufacturers
Penny UK has strong links to some of the world's leading manufacturers. Our product list is field tested to the Penny UK standard and therefore recommended to our customers new and old alike. Product development has to be thorough, balancing innovation with operational effectiveness and reliability. Penny UK can be involved from concept to commissioning and for us, our reputation is on the line 100% of the time.

NaanDanJain Irrigation Ltd is the leading global producer and provider of tailor-made irrigation solutions. The company offers a wide range of cost-effective and customised technologies across more than 100 countries worldwide. With over 80 years of experience, NaanDanJain designs high quality solutions that deliver increased productivity. Their expertise drives higher crop yields, minimises risks and saves precious non-renewable resources.
Since 2007, the merger of NaanDan and Jain Irrigation Systems Ltd has created enriching, multi-cultural business synergy alongside significant product portfolio expansion and R&D activities.
With nine subsidiaries, five international manufacturing plants and a multinational network of sales representatives, the company has a strong presence throughout the world. Implemented by highly trained professionals, NaanDanJain irrigation technologies comply with stringent ISO 9001:2008 quality and engineering standards. The company's solutions are based on extensive know-how accumulated by a world-renowned team of agricultural experts, design engineers and technicians. The result is a cost-effective product portfolio, tailored to meet the challenging requirements of farmers worldwide.
---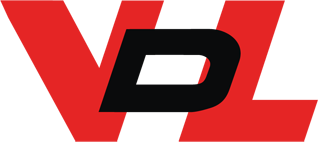 VDL manufactures an exceptionally wide range of PVC and PE fittings and valves, turning out more than 4,500 different items in their factory in the Netherlands. Each product undergoes strict visual and functional checks providing our worldwide customers with a guarantee of top quality. The VDL brand can be found on all continents.
PVC is in the genes of the VDL family. Over the past fifty years, with today the third generation at the helm, they have grown into one of the world's leading suppliers of PVC and PE fittings and valves. As they feel there is always room for improvement, the company's engineers are continually developing new and even better products.
This principle affirms our core decision to stay out of big box retail / DIY channels yesterday, today and tomorrow. It justifies our decision to maintain original valve and repair kit designs for backward compatibility to day one. It motivates us to deliver on a promise and innovate for a purpose.
---

Senmatic is a Danish high tech manufacturer specialising in industrial integrated sensor solutions and controller technology for horticulture. They are technology pioneers with mechanical, electronic and software engineering and constantly strive to set new standards. They develop state-of-the-art products with pinpoint accuracy and provide turnkey solutions with superior quality.
Since 1975, they have worked with global industry leaders, delivering solutions that have been fully tested, certified and compliant to the highest standards. Their strong application expertise and attention to detail enables them to ensure optimum performance. They say growing businesses with precision is what drives them. Engaging in the very latest technologies, Senmatic are at the cutting edge of horticultural software development and support. Senmatic also offer the flexibility of bespoke solutions and are developing new products specifically for the UK.
---

Pimtaş Plastik A.Ş. was established in 1977 and has since become one of the world's leading international companies. They design and manufacture their own unique plastic building materials, including pipes, ball valves, butterfly valves, non-return valves and unions as well as swimming pool materials and equipment.
Pimtaş Plastik products are made in accordance with European Norm EN 1452 standards. The company also has an ISO 9001 Quality Assurance Certificate and exports to 36 countries, most of them in Europe. All fittings and valves conform to WRAS and KIWA standards, alongside many other international standards. They use the latest equipment and have a production capacity of 12,000 tons per year with more than 200 workers in its two factories. The two facilities totaling over 25,000m2 production space with an additional 10,000m2 storage space.
---

Supreme Fittings by Quapus SA srl has more than 40 years' experience in irrigation technology. Their aim is to provide the best and most cost-effective solutions for agriculture by combing performance with reliability. Put simply, wherever there is water Supreme can make it flow more efficiently. In addition, their products have been designed and manufactured for:
Optimum use of water resources
Speed of installation
Reduction of labour costs
Reduction of plant machinery costs
All this technology comes at very competitive prices, yet their mission is to provide products that ensure customer satisfaction.
---

Tefen has been a leader in the field of dosing pumps and flow products for over 40 years. They produce a quality line of hydraulic dosing pumps and in the past year have expanded their product portfolio by adding a variety of electric and peristaltic dosing pumps. Tefen also manufactures a wide range of complementary fittings and flow products.
MixRite dosing pumps are the optimum cost-effective choice for diverse applications of crop fertigation. Tefen are committed to their customers with quality as their guiding principle. The company strives to deliver products and services that meet the most stringent standards with an advanced engineering department that works tirelessly to tailor effective solutions to the unique needs of each customer.
Tefen products are sold in more than 50 countries through a large network of dealers and distributors who also provide consulting, training and technical support services to the company's customers.
---

A.R.I. With over 40 years of industry experience, commitment to service, reliability and innovation, A.R.I. Flow control Accessories LTD is a leading manufacturer and provider of solutions for the protection of liquid transmission systems worldwide. The company manufactures and markets a complete line of air valves, check valves, control valves and unmeasured flow reducers (UFR) as well as providing software system analyses for surge and air valve sizing and placement.
A.R.I. markets its product and analysis solutions in the following markets:
Water supply and wastewater disposal systems (urban and rural).
Industrial applications (desalination plants, mining and gas industries, hot water systems).
Agriculture and landscape.
A.R.I. is firmly committed to quality and to protecting the environment and is ISO 9001, OHSAS 18001 and ISO14001 certified.
Founded in Israel under the ownership of Kfar Haruv AGS, A.R.I. now has subsidiaries in the United States, Germany, Russia, China, South Africa, France, Brazil, Mexico and markets in over 90 countries worldwide.
---

For the past 25 years, YAMIT has been a leading source for providing purer, cleaner water to everything from drinking water and wastewater treatment, to agriculture and industrial markets. Since the very beginning we have strived to always overflow with creative and innovative products and technologies that would provide the most cost effective and environmentally friendly solutions to our customers around the world, to the very last drop.
YAMIT provides its distributors with solutions that combine the latest technology with full compliance to the local and international regulations and with special care to the environment. They offer complete solutions which include design, fabrication, supply, installation, supervision and commissioning of the treatment plant. The engineering design that they offer will meet the customer's treatment goals for quantity, quality, simple maintenance and reasonable costs.
The main technologies and solutions that YAMIT offers are:
Membrane Filtration
Reverse Osmosis [RO]
Electro De-Ionisation [EDI]
Ion Exchange Vessels [IX]
Oxidation Process
Deep Media Filtration
Sedimentation
Screen Filtration
---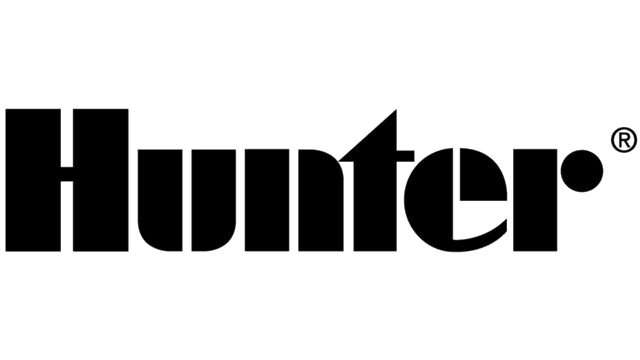 Headquartered in San Marcos, CA since 1981, Hunter is a market leader in producing and marketing a full range of water-efficient, easy-to-use irrigation solutions for residential, commercial, and golf course applications.
Designed with the demands of irrigation professionals in mind, the current Hunter irrigation product line includes pop-up gear-driven rotors, high-efficiency rotary nozzles, spray sprinklers, valves, controllers, central controllers, professional landscape drip, and weather sensors.
Since the beginning, Hunter's core business interest has been producing products that allow irrigation professionals to create solutions that use as little water and energy as possible to create optimal landscape function and ambience.
In the interest of sustainability and maximising our infrastructure and capabilities, we have diversified into the landscape lighting industry through the acquisition of FX Luminaire. FX lighting products are manufactured in San Diego, CA, ensuring the highest quality standards are adhered to. As a further step of expansion we have also acquired a Custom Molding company and started Hunter Custom Molding.
---

In 2017, Irritrol will celebrate 50 years of service to the irrigation industry. Headquartered in Riverside, California, the strong blood lines of the Irritrol and Rain Master brands remain connected to our loyal customer base.
From the 205 valve to the SMRT Logic™ Internet Gateway, Richdel R Series to Rain Dial-R and everything in between, it is the influence of people like you that sparks innovation, drives quality improvement and keeps us relevant in a very competitive space. In short, our partnerships define our legacy.
This principle affirms our core decision to stay out of big box retail / DIY channels yesterday, today and tomorrow. It justifies our decision to maintain original valve and repair kit designs for backward compatibility to day one. It motivates us to deliver on a promise and innovate for a purpose.
---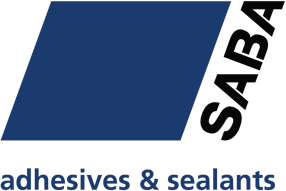 Saba Adhesives understands what a key role it plays in customer products and services. Standards will be compromised if adhesives and sealants aren't up to the job. This is why SABA invests so heavily in research, production techniques and quality control. Because of this commitment, they are known throughout the industry for their premium quality and innovation. With their knowledge of bonding and sealing, they are happy to help customers optimise their processes, so that they can produce better and more sustainable end-products or projects. They also take pride in ensuring this is all done in a safe and efficient way, and at lower total costs, so their customers can remain competitive.
Their strong bond goes beyond adhesives. A strong bond is precisely what distinguishes all our activities, conviction, and working methods. They aim for long-term relationships with all their customers. By responding flexibly to requests, they help customers realise efficient solutions. They have been developing strong bonds with their customers since 1933. Through their rapid growth, SABA has become active world-wide.
---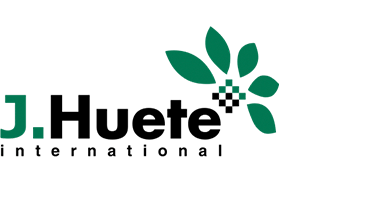 J. Huete was founded in January 1995 with the intention of incorporating high technology and innovation to the agriculture sector and of the protected crop.
At present the Company has an industrial area of 12,000m² intended for the manufacture of greenhouse structures and technological accessories (screen accessories, heating, humidification and irrigation systems, climate control, etc.), as well as the Human Capital needed for the Advice, Design, Manufacture and Installation of all the technology, and the Global Agricultural Business Development Project.
---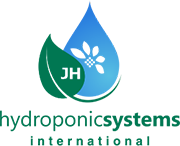 Hydroponic Systems International is a young and innovative company specialised in providing efficient and high-quality solutions for the collection and reuse of drainage in hydroponic cultivation.
For this, Hydroponic Systems International has developed various drainage collection systems for hydroponic agriculture that improve crop yield and the quality of obtained yields. With our gutters, we solve various problems that can occur within a hydroponic greenhouse such as unwanted puddling under the cultivation bags, proliferation and transmission of diseases or insufficient root development leading to a decrease in both the quality and quantity of yields.
---

ODIS is one of the world's leading companies in development, design and manufacture of filters, water and wastewater treatment systems. They manufacture a large variety of filters, filtering systems and irrigation equipment:
Irrigation and watering equipment
Water filters for irrigation systems
Complete filtering systems
Water, sewage and industrial effluent treatment plants
All ODIS products are manufactured under the ISO 9001 quality control standards. The range includes: screen filters, automatic circulating and automatic self-cleaning filters, sand and gravel filters, hydrocyclones, fertiliser units and tanks, manifolds and connecting accessories.
ODIS technically support all their products and offer a full design service for small or complex projects.
---

For more than 40 years Tavlit has been supplying high-end and innovative products to leading international companies in the irrigation & water supply industry, as well as DIY chains in over 70 countries. Their wide range of products includes: plastic filters, valves, connectors and irrigation emitters (Foggers, Micro sprinklers), and more. Since the 2009 purchase of Ein-Dor Sprinkler Company, their offering has greatly expanded. Their years of experience in manufacturing and development, supported by highly sophisticated in-house facilities, enables them to respond quickly and efficiently to customer requirements. As a quality brand Tavlit is ISO 9001:2008 certified for total quality management. The company is located at Yavne Israel.
Penny U.K. are the sole UK distributors for the developing Tavlit filter range. Developing standard and unique products particularly suited to the UK and our systems. Tavlit also offer a full design and support package to ensure correct selection and operation.
---

When first established in 1983, PT Tri Sinar Purnama was a small foundry producing malleable iron pipe fittings with a capacity of only 15 tons monthly. TSP now has the capacity of 10,000 tons yearly, and employs more than 1,000 people. Located in the capital of Central Java, in the city of Semarang, TSP covers a total area of nearly 60,000 square m. As a private company, TSP exports its products to more than 20 countries all over the world. Its main market is the USA and Europe. TSB manufacture to all necessary U.K. Standards producing a higher quality fitting for great installations.
---

HPNow are developers and providers of autonomous, safe and eco-friendly hydrogen peroxide generation solutions, using only water, electricity and air as input.
With their range of on-site hydrogen peroxide generators, HPNow strives to offer customers strong ROI through reduced use of chemicals, reduced logistical and handling costs, increased supply reliability and increased occupational safety. HPNow further aims to reduce the carbon and overall environmental footprints of water treatment applications.