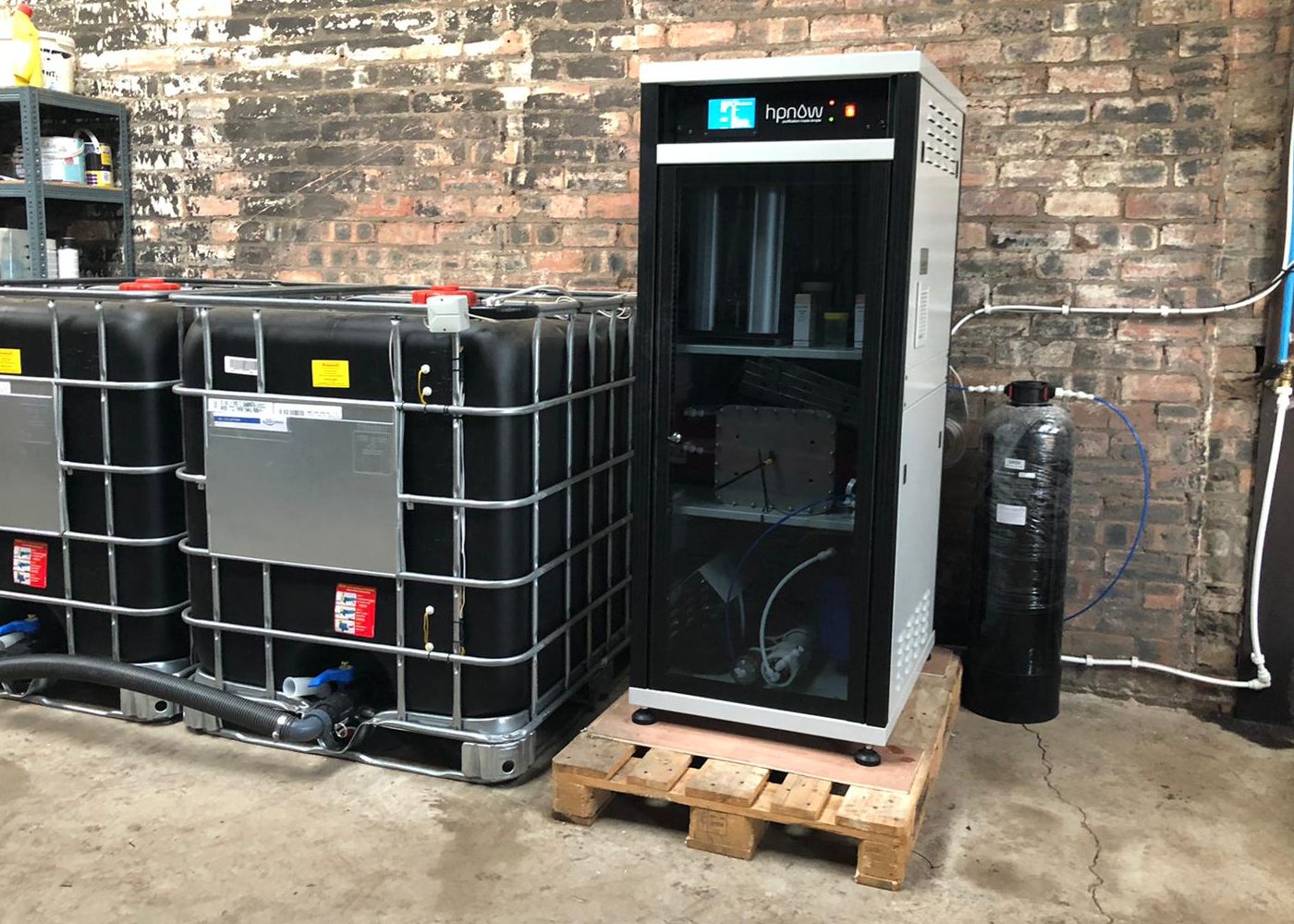 Another HPNow A1000 commissioned up in Scotland at a soft fruit farm of one of our clients.
HPNow is a unique way to produce UltraPure Peroxide ™ (H2O2), which then controls algae, bio slime and pathogens.
The new A1000 unit was installed to a good supply of mains water, 240V electrical supply and kept dry with good ventilation. The unit has a micro-computer on board and is connected to the internet via network cable, allowing HPNow's Denmark HQ to monitor the electronic parts 24/7. Corrections can then be made as necessary and any practical maintenance advised before any failure.
The installation and commissioning was simple and without problem. Once set up, the new unit started producing the required UltraPure Peroxide ™ in a quiet continuous process over 24 hour periods. The machine produces 99.99% Peroxide UltraPureTM at a concentration of 1500ppm.
The H2O2 is injected into the irrigation via a Tefen E300 electric injector. 3 pumps were required for each system.
Once it was set up and operating, the client started the process of checking various endpoints (and start points) for the concentration of UltraPure Peroxide ™. The recommended continuous dose was 2ppm. At the end of the lines, we would look for between 0.3 and 1ppm. We used specific inexpensive test papers for this which are colour coded and clear to understand.
The client has one central production area with a control IBC serving various others for distribution around the farm. The control IBC has various level indicators so it cannot overflow.
The produced product, because of its purity, can be stored in a warehouse for 4-6 weeks with no noticeable degradation.
This grower is looking forward to a cleaner and healthier water distribution to the crops, as UltraPure Peroxide ™ brakes down to water and oxygen this will give a substantial boost to the plant's roots.
To read more about about HPNow, see our page below.