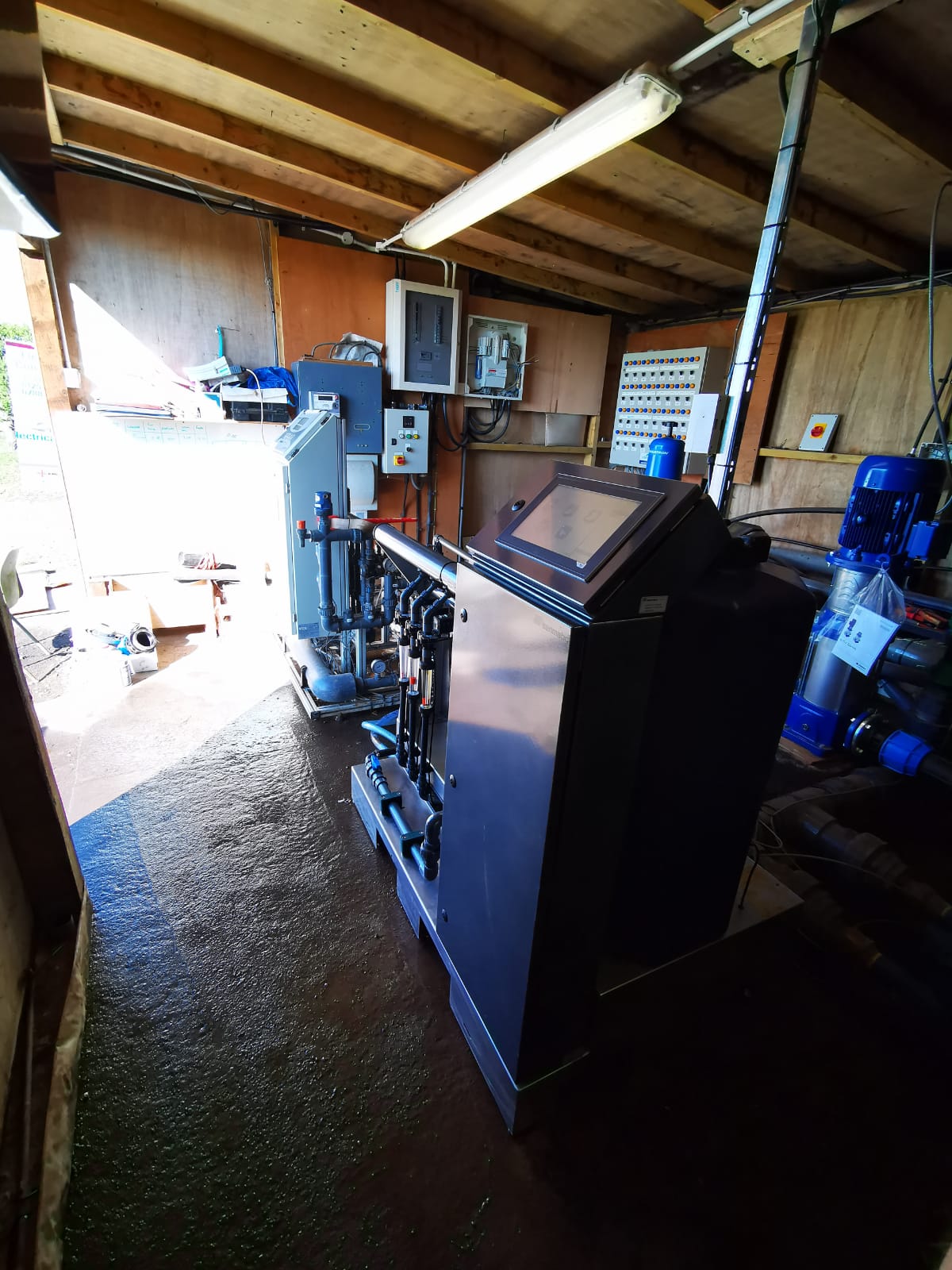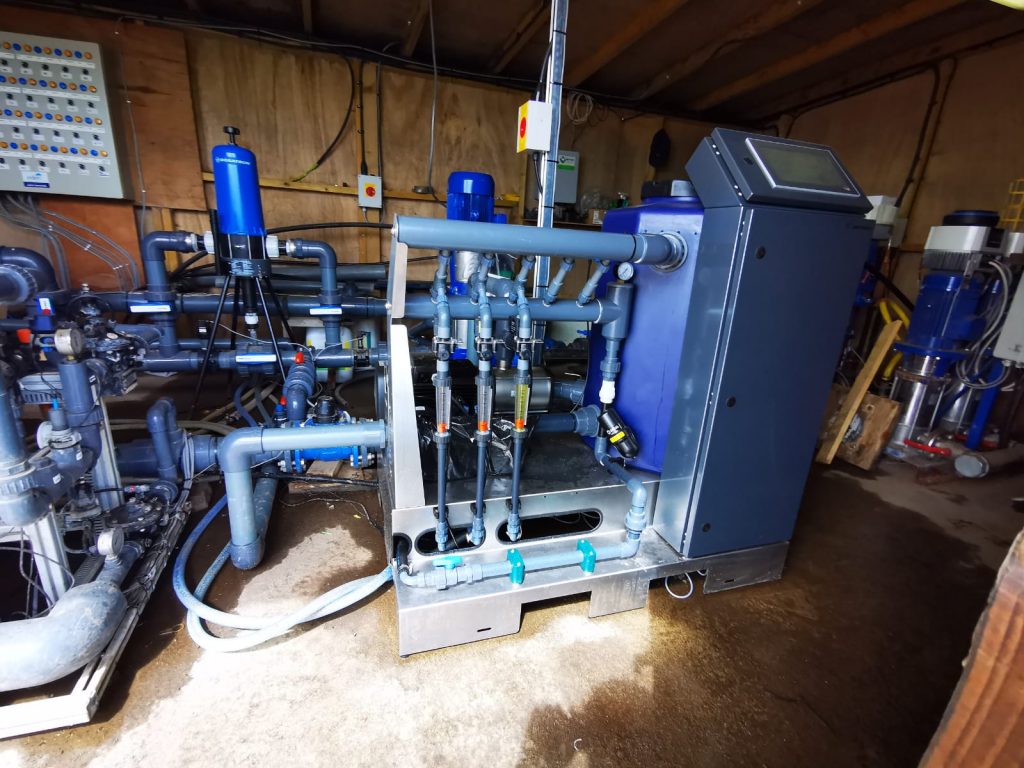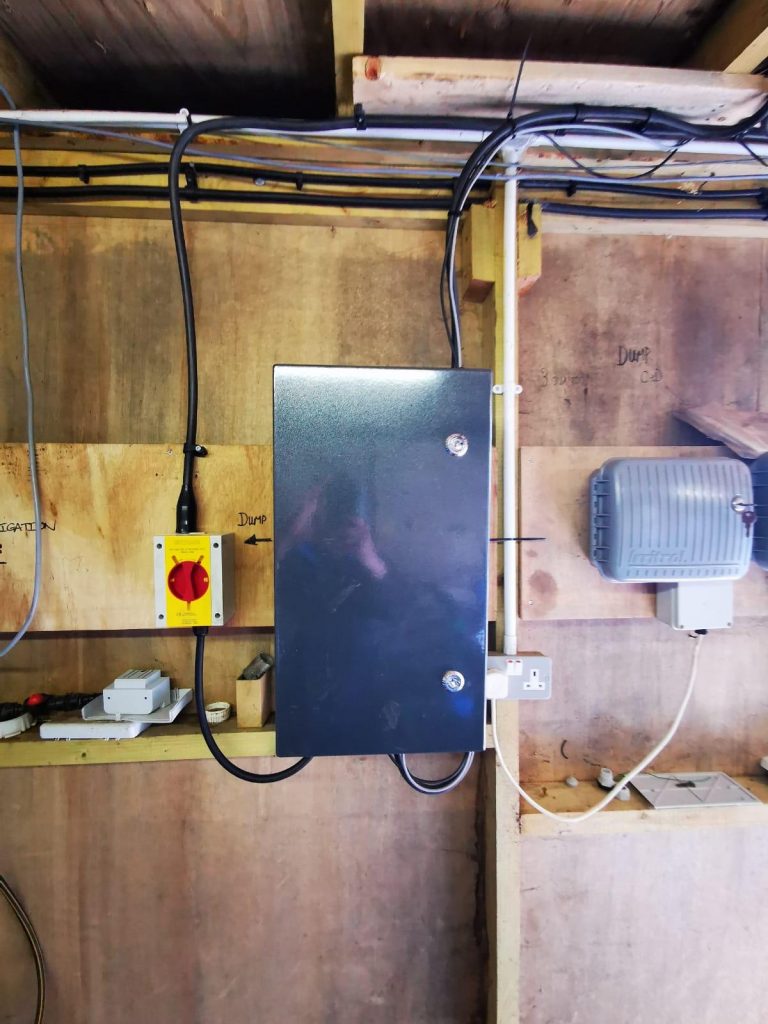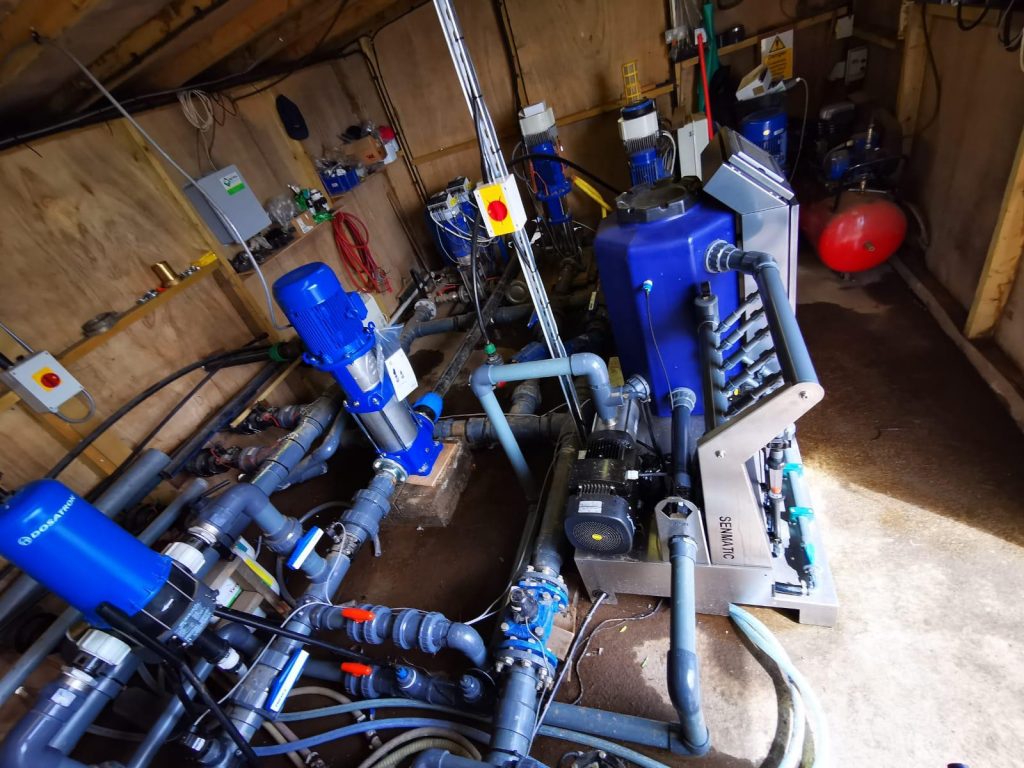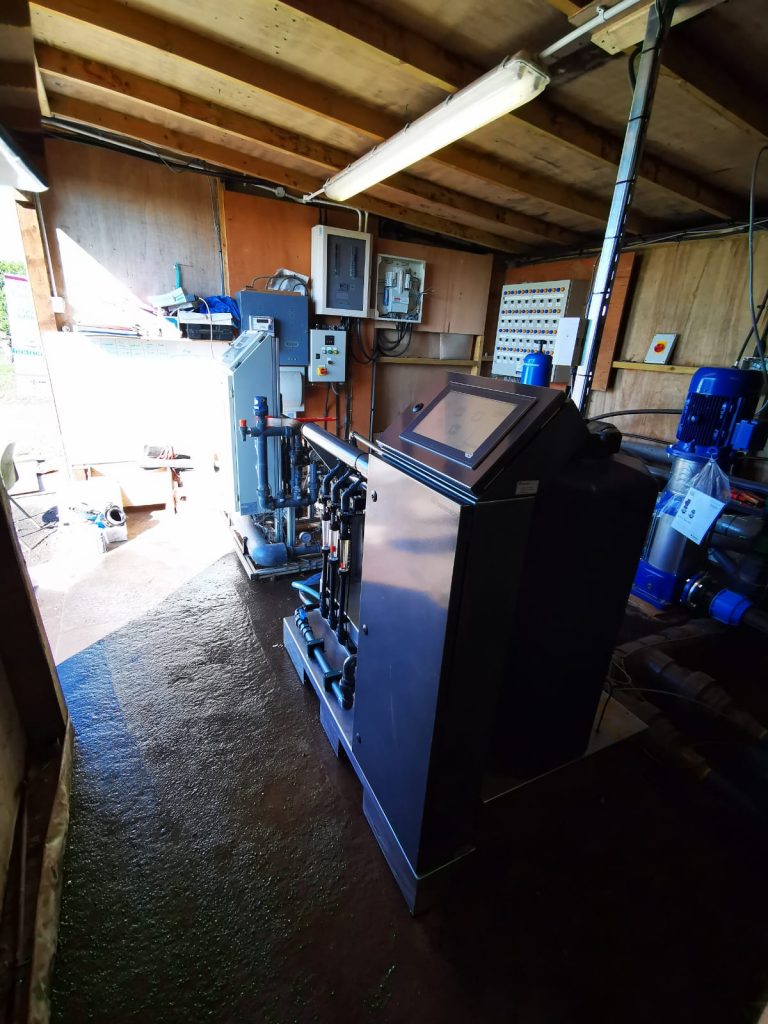 On our latest installed Amigo Penta Senmatic unit, we have done it a bit differently.
Traditionally we use a system pump and wrap around design to inject the fertiliser. As we use a mixing tank, we need the use of a small booster pump which is already incorporated within the unit. The system pump incorporates a variable speed drive or Hydrovar unit.
Within this project we have removed the Hydrovar (but kept the same pump) and added a variable speed drive that the Penta computer can see, understand and control. In simple terms we can dial in the pressure required at source to deliver the correct pressure for each valve group. If the valve is further away with a higher pressure loss then we increase the pressure at source for that valve.
Separately, we have included a Bio Venturi dosing unit. This is a separate Venturi leg on the rig with additional flow monitoring and control alongside the new software. This control leg has been designed for introducing Hydrogen Peroxide, Nematodes and other additives at highly accurate levels. This will replace the need for a speed control pump for the injection of hydrogen peroxide on this system.
The unit has a mini PC that allows Senmatic engineers to give instruction, fault find and update the system from a technical aspect. A simple Sim card will allow the data transfer.
SuperLink 6 can also be added to this min PC which will allow any user on the internet to view the control computer and alter settings (password protected).
The SiiP sensors are a set of sensors and software that Penny UK and Senmatic have introduced over the last 12 months specifically for soft fruit growers. The agronomists and growers have been using delayed readings to give alerts to the state of the irrigation and plants and then manually assessing or altering the irrigation.
We now read the moisture, run off, EC slab, temperature, pH or light level within the crop every few milliseconds and alter subsequent irrigations continuously (with growers permission). This uses the latest glasshouse technologies within the field.
Various sensors are available to suit the growing methods of individual farms.