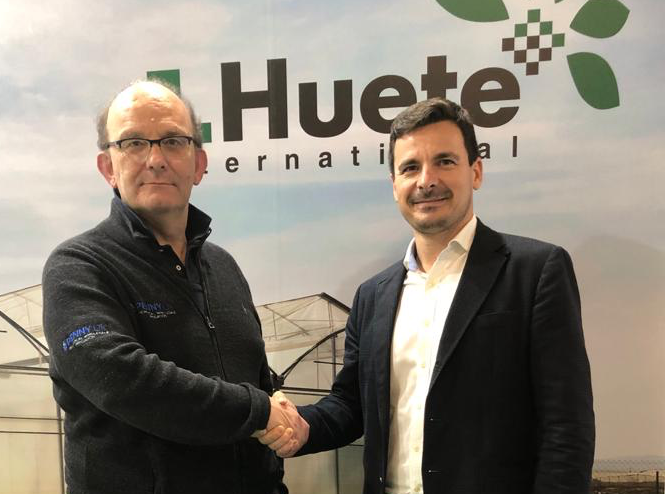 During The Fruit Logistica Trade fair, J Huete and Penny UK signed an agreement which gives Penny UK the exclusive distribution rights to the market leading products manufactured by the Huete team in Murcia, Spain.
This is a great strive forward for both companies. Huete have been looking for a serious commercial business capable of handling and managing the UK market for their structures and growing systems. Penny UK have been doing this type of business for many years and experience alongside innovation is a winning formula that the management team at Huete recognised.
Penny have also been given the rights to the sister company Hydroponic Systsems which manufacturers a series of complimentary systems for growing and drainage allowing farmers to collect run off effectively and to introduce additional oxygen to the root system, so vital for a healthy crop.
Pictured is Stewart Penny, Commercial Director of Penny UK and Guillermo Baquero responsible for J Huete's export sales.
A joint trip to the UK is already planned in, probably the first of many, and both parties are keen to deliver structures and complete turnkey packages in the near future.