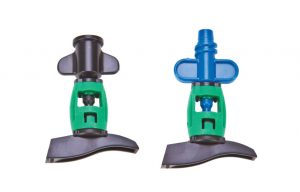 Super Greenspin, improvements and fixes.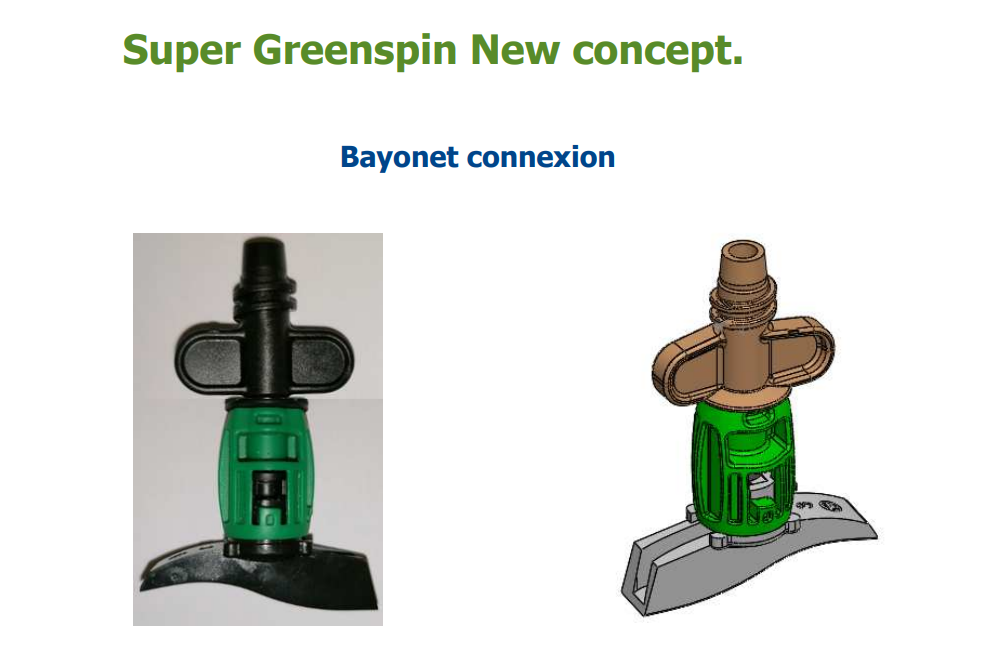 • Provide a solution to the problem of wear of the material, linked to
poor water quality and a lack of overlap between sprinklers.
• New design of the axis of rotation reduces radial force when rotating
the sprinkler and improves centering with the body even after many
hours of operation.
• Closed body to avoid sand and impurities.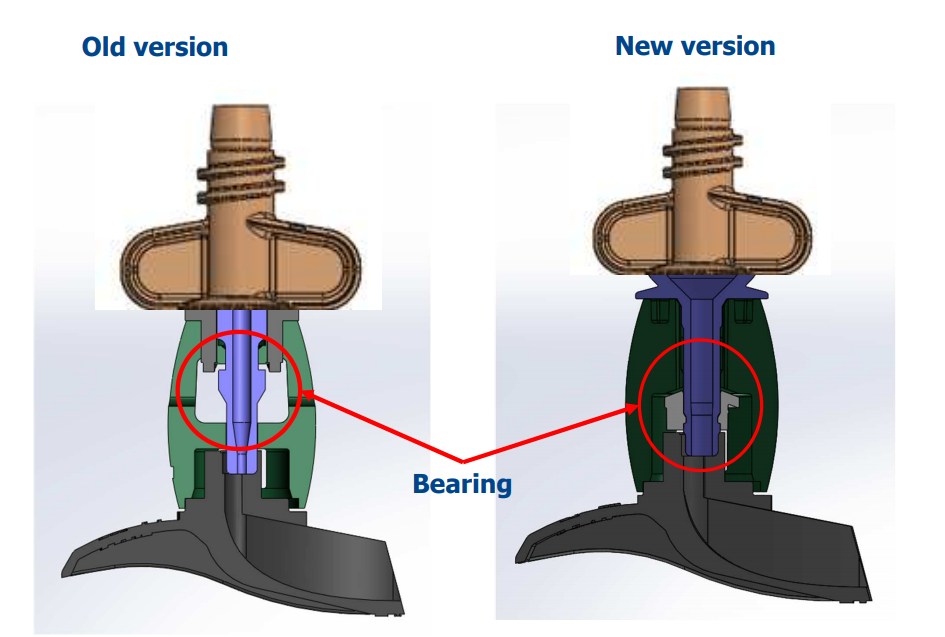 • Nozzles with protective ring against sand and dirt.
• Correct operation in extreme conditions.
• Identical flow rates as previous versions.
• Same performance as the previous version